COPING WITH GRIEF AND LOSS
SCHOOL SAFETY AND CLIMATE
All members of the community of educators in Plano CUSD #88 are dedicated to the safety and security of our students, staff, and visitors. As our number one priority, our School Safety Team meets on a regular basis to share information as well as to ensure that our Crisis Response Plan reflects appropriate practices so that all schools are prepared for emergencies.
Our emergency plan addresses a variety of potential incidents, not because we expect them to occur, but because we want to be prepared. For security reasons, specific details are not made available to the public; however, parents and students have a vital role and it is important that you know what to do in the event that an emergency does occur.
What Parents Can Do to Keep Kids Safe at School
Advice for parents on making sure their kids stay safe at school and while traveling to and from school.
Information and Resources on Using Cell Phones Safely
It is a continuous effort to stay ahead of all of the changes that take place within the education profession. As a district, we are focused on updating our teaching and learning practices, revising our course offerings, analyzing our assessment data and procedures, and revisiting our policies regarding the safety and well-being of our students and staff members. With the guidance of action-oriented leaders, we are diligently ensuring that every day that your child attends one of our schools, they experience a learning environment that is nurturing and safe so that they holistically develop into a confident and healthy community member.
FOCUS ON SOCIAL-EMOTIONAL LEARNING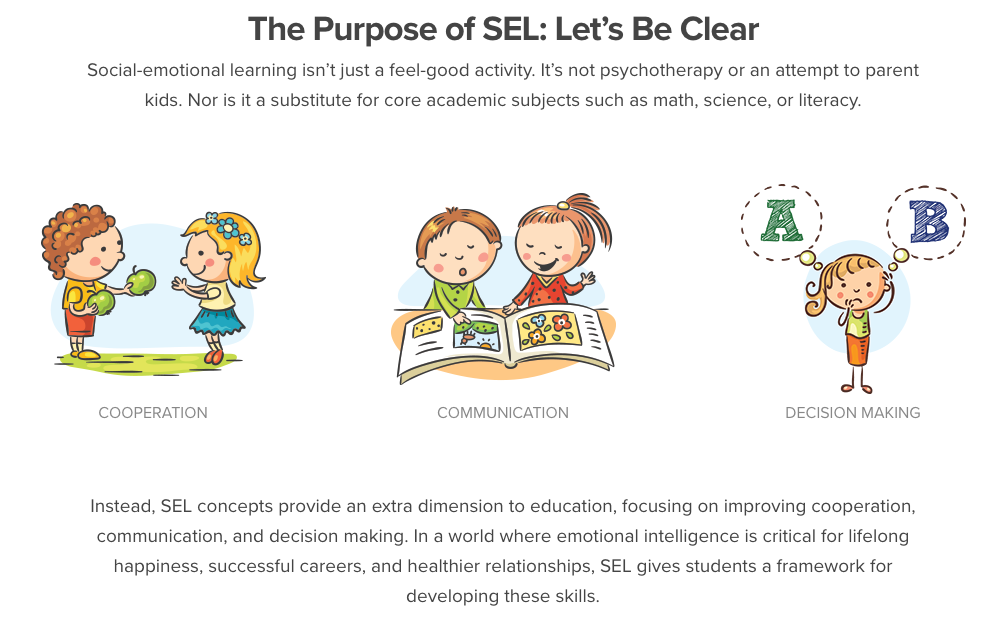 To ensure that our students have the tools to directly contribute to a safe and respectful school climate, our K-8th grade students are engaged in on-going Second Step trainings. The Second Step program promotes school success and school connectedness. This happens by directly teaching students the skills that strengthen their ability to learn, manage emotions, have empathy, and solve problems. Please refer to the Second Step curricular guide to find out more information regarding this program as well as how to reinforce these important concepts at home.
Our staff throughout the district is trained to make rational and immediate decisions and to have an understanding of a variety of important issues that impact the lives of our students and families. Please refer to the outline of required topics and feel free to contact Suzanne Peruski if you have any feedback regarding additional topics.
COMMUNICATING IN A CRISIS
We will use a variety of communication channels to keep our families and staff informed about emergencies:
Alert Message (voicemail and/or email) will be sent to the emergency contacts listed on PowerSchool account

Email will be sent to district staff members

District Website will be updated with necessary information

Watch for a tweet from us @PlanoCUSD88

Tune in to 107.9 WSPY for radio news updates
It is absolutely necessary that the emergency contact information on file is accurate. Ensuring the accuracy of the contact information is the responsibility of the parents/guardians. If you need assistance requesting PowerSchool login information, contact your child's school or the district administration office at (630) 552-8978.
All schools complete the required school drills within the first semester of each school year. These drills allow for school officials to work collaboratively with local law enforcement and fire protection personnel to ensure all appropriate safety measures are implemented in the case that unforeseen circumstances may occur. These drills include (but are not limited to):
Fire/Evacuation- Three (3) times within every school year. At least one of these drills will have active participation from the Plano Fire Department.

Lockdown- One (1) time within every school year with participation from the Plano Police Department.

Bus Evacuation- One (1) in coordination with district transportation department.

Severe Weather- One (1)
We do our best to keep schools open, but there are days when the weather is so severe that it is impossible to transport children safely or without undue hardship on them and on families and staff. We will make every effort to ensure that cancellations or a delayed start are made by 5:45am so that families can make any necessary arrangements in a timely manner. If severe weather develops after school begins, we may need to dismiss the students early. Please refer to our Inclement Weather Plan for more information.