SCHOLASTIC BOOK FAIR STARTS MONDAY, OCTOBER 25! Mrs. Blazina can't wait to show you what we have!!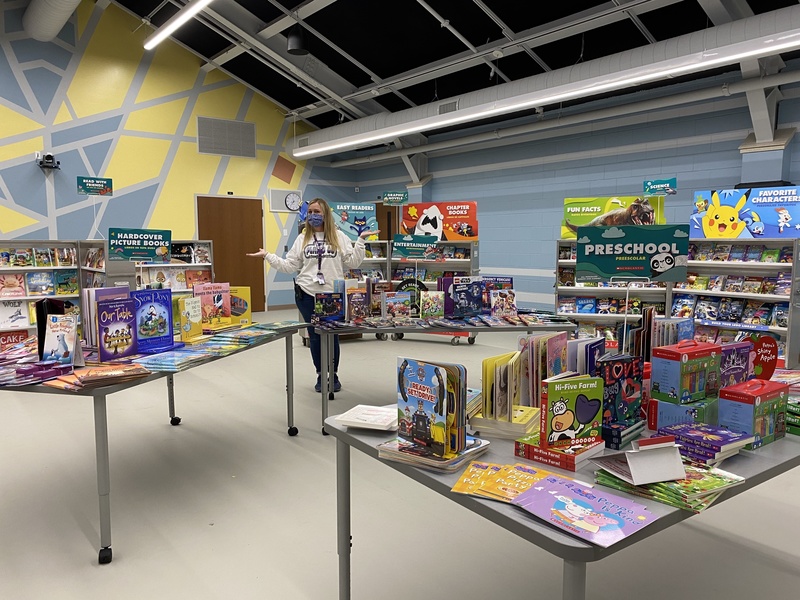 Browse for books for your home library, Christmas gifts for your child(ren) or family members, and select a book (or two) to donate to your child's classroom! Reading is fundamental and we are excited to offer high quality books at a low cost! Check out the fair when you're at P.H. Miller for parent/teacher conferences. OR shop online at https://www.scholastic.com/bf/... Contact Mrs. Blazina, our librarian, at sblazina@plano88.org if you have questions.
Busque libros para la biblioteca de su hogar, regalos de Navidad para su (s) hijo (s) o miembros de la familia, y seleccione un libro (o dos) para donar al salón de su hijo. ¡La lectura es fundamental y estamos emocionados de ofrecer libros de alta calidad a bajo costo! Echa un vistazo a la feria cuando estés en P.H. Miller para las conferencias de padres y maestros. O compre en línea en https: //www.scholastic.com/bf / ... Póngase en contacto con la Sra. Blazina, nuestra bibliotecaria, en sblazina@plano88.org si tiene preguntas.