The mascots for Plano Schools were happy to take part in the Rockin' Christmas parade and other festivities.
- P.H. the Panther from P.H. Miller School
- Cheetah from Centennial School
- Josie the Jaguar from Emily G. Johns School
- Ted the Tiger from Plano Middle School.
Superintendent Tony Baker, P.H. Miller Principal Laurel Mateyka and the mascots walked the parade route and joined students and their families as they welcomed in the holiday season. Santa and Mrs. Claus rode in on a Harley Davidson motorcycle and children met them at the Plano Library for pictures and refreshments. Band students from Emily G. Johns School, directed by Mr. Kevin McCammon, entertained the crowd at the historic Plano Depot.
Thank you to everyone who donated non-perishable food items, money and/or their time to make the Rockin' Christmas Program a success again this year. Happy Holidays to all Plano families!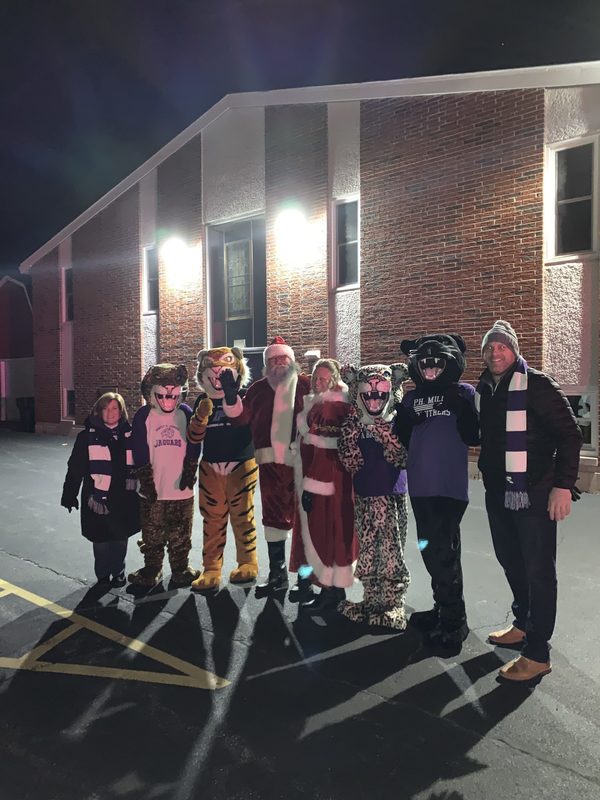 Pictured are Mrs. Mateyka, Josie the Jaguar, Ted the Tiger, Santa and Mrs. Claus, Cheetah, P.H. Panther and Superintendent Tony Baker.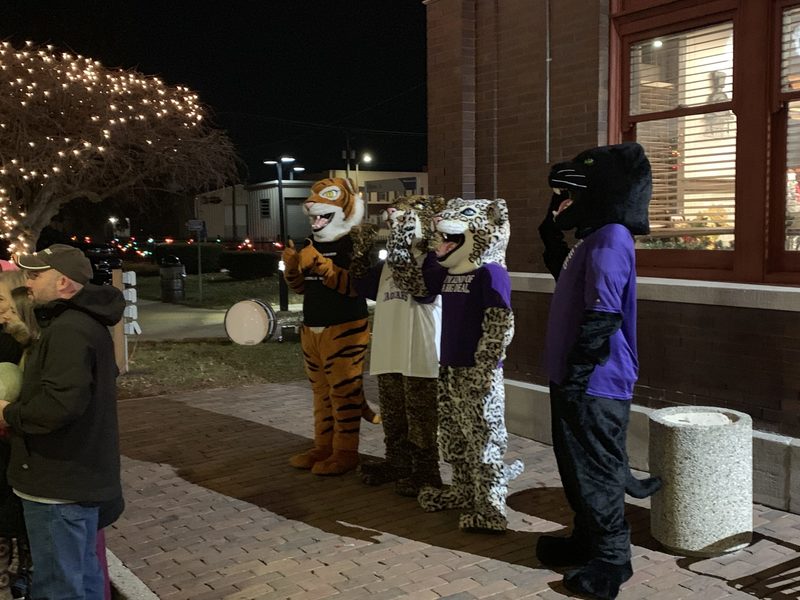 Ted, Josie, Cheetah and P.H. entertain the crowd and celebrate with the award recipients.