PLANO COMMUNITY UNIT SCHOOL DISTRICT NO. 88
VIRTUAL BACKPACK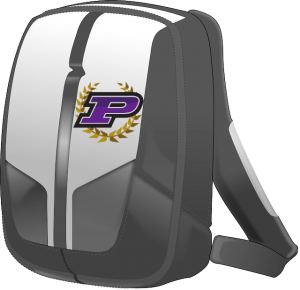 Plano Community Unit School district is proud to present our "Virtual Backpack" for distributing information from non-profit organizations, intergovernmental agencies and business partners. Approved flyers from these organizations will now be available from the district website. This will not replace all paper items sent home with our students, but it will help reduce the amount.
Any organizations that wish to submit information to the Virtual Backpack may do so by emailing a PDF to Plano Community Unit School District #88 at adminoffice@plano88.org. Please include a contact name, phone number, requested dates of posting, title for the backpack listing, grade level, and any other pertinent information regarding the posting.
Materials posted on this page are the responsibility of the organization represented and endorsement by Plano Community Unit School District #88 is neither direct nor implied.
ACTIVITIES/THINGS TO DO-COMMUNITY PARTNERS
PYAA T-Ball, Baseball & Softball Registration - Registration is now open for kids from 5-14 to play ball through the Plano Youth Athletic Association (PYAA). Click here to go to their website to review the options and register. Coaches are needed, too! Click here for a copy of their flier with the website info and QR Code.

If you have any questions, please email pyaaonline@outlook.com

Winter Learning with U of I Extension - Bridge Bust 2023 will be held in Yorkville from 9 AM-1 PM on February 11th. Ages 10-18 and their families may attend, but need to pre-register. Click here for a copy of the flier with a registration QR Code and more info.

Bridge Whiz - Kids are invited to join a free, online beginning Bridge program that teaches young people the excitement of contract bridge. Winter classes begin January 17, 2023. Click here to register or here for a copy of the flier with more information.

Be a Girl Scout - Come make new friends and learn more about the Girl Scouts of Northern Illinois. Email Beth Bustard or click here for a flier with a QR code with more information on local troops and activities.

Join Cub Scouts - Attention boys & girls in grade K-5 - Cub Scout Pack 317 will meet at First Baptist Church at 116 N. Hale Street in Plano during the 2022-23 school year. Email information@pack317plano.org. Click here for a copy of the Cubs Scout flyer.

Plano Community Library District - Click here to download a copy of their January-May, 2023 Events Flyer. Check out dates for awesome Kids' Events, card making, yoga and painting classes, and other groups and clubs.

University of Illinois Extension - Workshops, clubs and camps for kids Kindergarten through age 18. Find all programs at extension.illinois.edu/dkk/events.

Plainfield United Soccer Club - Serving soccer players from the Plano community, as well as Plainfield and neighboring towns. Boys and girls teams from 7U-19U. Click here for the flier containing exact dates, their website and more information.

Visit the Official Northwestern Soccer Camps website where you'll find more information as well as their registration page. Summer camps available! Click here for a copy of their flier.

Spirit Cheerleading - Their mission is to promote and encourage the values of teamwork, learning, confidence, dedication, health, exercise and sportsmanship through the sport of cheerleading & dance. Click here for the the Spirit Cheerleading website.

Volunteer at the Plano Community Garden - The Plano Community Garden helps supply food to the Kendall County Community Food Pantry. You can provide food to the community by watering, weeding, harvesting and planting plots.
SCHOOL-RELATED EVENTS
Plano School District will have early dismissals on the following dates during the 2022-23 school year
February 17, 2023

March 17, 2023

April 28, 2023
Early Dismissal Times are as follows
Plano Early Learning Center (PK) - 10:00 AM

PH Miller School (PK-1) – 10:00 AM

Centennial School (2-3) – 10:30 AM

Emily G Johns School (4-6) – 12:20 PM

Plano Middle School (7-8) – 11:20 AM

Plano High School (9-12) – 11:20 AM
Please mark your calendars for these early dismissal dates and times. Click on this link to access the entire school calendar, which includes dates that school is not in session and all of the information that is provided above.
FREE MEALS/FOOD & CLOTHING PANTRY INFORMATION
FREE Drive-Thru Satellite Food Pantry - The next FREE food pantry date is January 20th. Click here for a copy of the flier. The pantry is held the third Friday of each month from 6-7:30 PM at the First Lutheran Church of Plano located at 200 N. Center Street in Plano. Open to everyone in need. Bring your food pantry ID or, if you don't have one, you will be easily issued one on the spot.

Kendall County Community Food Pantry - Drive-thru food option is available every Thursday from Noon-6 PM. In-person food shopping is open Thursdays from 12-5:30 PM. Clothing shopping is open Mondays from 9 AM-1 PM. Pet food shopping is open the first two Mondays of the month from 9 AM-1 PM. Click here to reach the website for more details about shopping or donating to those in need. In order to shop, please bring your food pantry ID to 208 Beaver Street in Yorkville. Email info@kccfp.org for eligibility information.

Micro Food Pantry - The First Lutheran Church of Plano offers a micro food pantry on the Clark Street entrance of the church, which is located at 200 N. Center Street in Plano. Those in need of a few emergency meals or items to help for a few days are welcome to stop by anytime 24/7.

St. Mary's Mobile Food Pantry - Dates, times and locations vary. No ID or proof of income required. St. Mary's is located at 901 N. Center Street in Plano.
GENERAL INFORMATION FOR OUR STUDENTS/FAMILIES
EMPLOYMENT OPPORTUNITIES
Plano 88 is now hiring for school bus drivers.

Will train qualified applicants and drivers may qualify for benefits. Perfect for parents or grandparents who wish to work when students are in session.

Please call Transportation Coordinator Rod Hill at 630/552-8980. Click here for a copy of the flier.

The Plano School District is also currently hiring for a maintenance assistant. The successful candidate will perform a wide variety of tasks related to the care and maintenance of school district buildings. Knowledge and skills in carpentry, plumbing, electricity and HVAC preferred. Full-time position with medical and IMRF benefits.

Please E-mail resume to bappel@plano88.org.

Work when you can and when you want! District 88 also has positions available for substitutes in many employment areas--teachers, registered nurses, food service, custodial and recess aides.

Please click here to go directly to the employment page to view all current postings in the district.