PLANO COMMUNITY UNIT SCHOOL DISTRICT NO. 88
VIRTUAL BACKPACK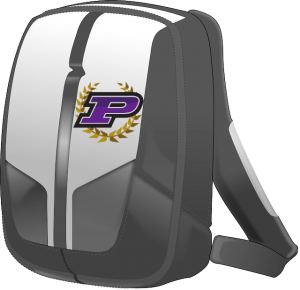 Plano Community Unit School district is proud to present our "Virtual Backpack" for distributing information from non-profit organizations, intergovernmental agencies and business partners. Approved flyers from these organizations will now be available from the district website. This will not replace all paper items sent home with our students, but it will help reduce the amount.
Any organizations that wish to submit information to the Virtual Backpack may do so by emailing a PDF to Plano Community Unit School District #88 at adminoffice@plano88.org. Please include a contact name, phone number, requested dates of posting, title for the backpack listing, grade level, and any other pertinent information regarding the posting.
Materials posted on this page are the responsibility of the organization represented and endorsement by Plano Community Unit School District #88 is neither direct nor implied.
ACTIVITIES/THINGS TO DO-COMMUNITY PARTNERS
SCHOOL-RELATED EVENTS
January 17, 2022 - No School - Martin Luther King Day

February 21, 2022 - No School - President's Day
Plano School District will have early dismissals on the following dates:
February 18, 2022 (Parent-Teacher Conferences)

March 4, 2022

April 29, 2022
Early Dismissal Times are as follows:
PH Miller School (PK-1) – 10:40 AM

Centennial School (2-3) – 11:40 AM

Emily G Johns School (4-6) – 11:40 AM

Plano Middle School (7-8) – 10:40 AM

Plano High School (9-12) – 10:40 AM
Please mark your calendars for these early dismissal dates and times. Click on this link to access the entire school calendar, which includes dates that school is not in session and all of the information that is provided above.
FREE MEALS/FOOD & CLOTHING PANTRY INFORMATION
FREE Drive-Thru Satellite Food Pantry - The next FREE food pantry date is January 21st. Click here for a copy of the flier. The pantry is held the third Friday of each month from 6-7:30 PM at the First Lutheran Church of Plano located at 200 N. Center Street in Plano. Open to everyone in need. Note: This is the same food pantry that was normally located at PH Miller/Bus Barn.

Kendall County Community Food Pantry - Drive-thru every Thursday from Noon-6 PM. Bring your food pantry ID to 208 Beaver Street in Yorkville. Email info@kccfp.org for eligibility information.

St. Mary's Mobile Food Pantry - Dates, times and locations vary. No ID or proof of income required. St. Mary's is located at 901 N. Center Street in Plano.
GENERAL INFORMATION FOR OUR FAMILIES
Illinois Rental Payment Program can provide financial assistance for rent to income-eligible Illinois renters and their landlords who have been impacted by COVID-19 pandemic. Illinois renters may be eligible for up to $25,000 and 18months of emergency rental payments under the program. Must apply by January 9, 2022. Click here for a copy of the flier.
Ultimate Dance on the Move is offering dance scholarships at their Plano studio located on Route 34. Nominate your child, yourself or someone you know for this unique opportunity to explore dance! Follow this link to apply They are awarding $10,000 through this 2021-2022 scholarship program. The Road to Ultimate Confidence scholarship will cover the cost of class tuition from the child's first day of class to their recital in June of 2022. At Ultimate Dance On The Move, they believe that all children deserve the opportunity to explore the magic of dance class. Through the Road to Ultimate ConfiDANCE Scholarship, they will sponsor a child who has otherwise not had the opportunity to take dance classes and/or would greatly benefit from developing in our caring community while helping them build their confidence. Click here for a copy of the flier and apply today for this great opportunity.
Don't Forget to Schedule Your Child's Back-To-School Physical and Immunizations!

All students must meet the health requirements as outlined by the Illinois Department of Public Health (IDPH).

Proof of all requirements must be provided prior to the first day of school. Students that are not compliant were excluded from school on October 15th, 2021.

Health Examination (School Physical) - Prekindergarten, Kindergarten, 6th grade, and 9th grade students are required to provide a new school physical dated within one (1) year prior to the first day of school.

Immunization Record - All students enrolled at Plano School District are required to have an up-to-date immunization record on file. Prekindergarten, Kindergarten, 6th grade, and 9th grade students must present proof of grade-level required vaccinations

.

The federal Emergency Broadband Benefit is a temporary program that provides discounts of up to $50 a month for internet service at home. Participants also get a one-time discount of up to $100 for a device (purchased through a participating provider). A household can qualify if at least one member:

Participates in a federal assistance programs like SNAP or Medicaid;

Receives benefits under the free and reduced-price school meal program;

Received a Federal Pell Grant during the current award year; or

Lost a job or experienced a substantial loss of income during the pandemic.

Click here for a copy of the flyer in English and here for Spanish.
If you are behind on your rent, your landlord can now file an eviction case in court for non-payment of rent unless you give your landlord a written declaration. The declaration form is available online at www.ihda.org. If you get an eviction notice, ask for legal help online at Prairie State Legal Services or call your local office available at pslegal.org/offices. Click here for a flier with more information.

Nicor Gas offers bill payment assistance to support Nicor Gas residential customers who have past-due balances and may be affected by the ongoing COVID-19 pandemic. In many instances, this is the first time families are experiencing financial hardship and are not sure where to turn for help. Nicor Gas believes every family deserves affordable and reliable energy. Click here for a copy of the flier with more information.
Parents and students are invited to check out Frankie's Guide to Fire Safety at https://www.adtsecurity.com/fire-safety-guide/ for fire safety tools, potential hazards in your home, a safety quiz, tips on preparing your own fire safety plan for your home and more important information. Click here for a NEW resource that provides a visual description of the typical timeline of a house fire. It shows how quickly a fire spreads and how much time a typical family has to evacuate from the moment a fire ignites. The timeline delves further into the leading causes of home fires as well as the percentage of homes that had an operable smoke alarm when a home fire fatality occurred. Check out this link that serves as a necessary reminder of how important it is to have your home equipped with all necessary fire prevention equipment and to have an evacuation plan in effect. Check out this link to access a recently published resource guide to help return a house that has suffered fire damage back into a loving home. Finally, this link provides educational and fun activities to help students learn about fire safety.
Lyon Farm in Yorkville - Each year the Kendall County Historical Society holds special events at the Lyon Farm which draw visitors from all over. The farm is only open to the public during these special events, but if you are interested in using the farm on other dates please contact them for more information.
Cozy Corner Kennel - Located at 2013 Beecher Road in Plano, Cozy Corner Kennel is accepting donations for its dog rescue program.
EMPLOYMENT OPPORTUNITIES
Plano 88 is now hiring for school bus drivers.

Will train qualified applicants and drivers may qualify for benefits. Perfect for parents or grandparents who wish to work when students are in session.

Please call Transportation Coordinator Gretchen Konczyk at 630/552-8980. Click here for a copy of the flier.

District 88 also has positions available for food service, custodial and recess aide substitutes. Work when you can and when you want!

Plano School District advertises various employment opportunities on the district website. Please click here to go directly to the employment page to view all current postings in the district.