PLANO COMMUNITY UNIT SCHOOL DISTRICT NO. 88
VIRTUAL BACKPACK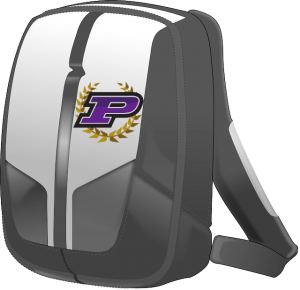 Plano Community Unit School district is proud to present our "Virtual Backpack" for distributing information from non-profit organizations, intergovernmental agencies and business partners. Approved flyers from these organizations will now be available from the district website. This will not replace all paper items sent home with our students, but it will help reduce the amount.
Any organizations that wish to submit information to the Virtual Backpack may do so by emailing a PDF to Plano Community Unit School District #88 at adminoffice@plano88.org. Please include a contact name, phone number, requested dates of posting, title for the backpack listing, grade level, and any other pertinent information regarding the posting.
Materials posted on this page are the responsibility of the organization represented and endorsement by Plano Community Unit School District #88 is neither direct nor implied.
ACTIVITIES/THINGS TO DO-COMMUNITY PARTNERS
Plano Community Library District - Summer Reading Program info and events for kids of all ages and adults. Click here to download a copy of their June-August, 2022 Events Flyer, with opportunities for prizes, crafts, a local author fair, storytime, book/writers' groups and much more!

City of Plano Fireworks - Friday, July 1st at Plano High School Reaper Stadium. Concessions by Plano Sports Boosters--just like Friday night football games. You won't want to miss this. Click here for more details.

4th of July Parade - The Plano Chamber of Commerce is sponsoring a 4th of July parade from 1-2 PM on Sunday, July 3rd. Bring the family and pets downtown for a family fun parade to celebrate Independence Day. Decorate your bikes or wagons and march down Main Street!

FREE Soccer Camp - Village Bible Church Plano is offering a soccer camp for children ages 6-12 from July 18-21st, 6-8:30 PM. The camp is for players of all stages and skill levels. Click here for a copy of the informational flier in English and click here for Spanish.

YPAC Encanto Summer Camps - The Yorkville Performing Arts Center will offer five summer camps for kids ages 5-13. Each camp runs from Monday-Thursday and the fun starts June 13-July 28. Click here for a copy of the flier with a QR code for more information.

Plano High School Boys & Girls Basketball Summer Camps - Varsity Head Girls Basketball Coach Tristan Spivey and the high school basketball athletes will sponsor 3 Summer Camps for boys and girls in grades 3-8 in the Fall of 2022. Click here for a copy of the flier that describes each of the 3 sessions (two sessions run July 11-15 and one runs July 18-22). The registration form is on the flier and are available at the Administration Office.

Plano Area Chamber of Commerce has pushed out a flier with upcoming events, like a Community 4th of July Parade and Back to School Bash on Saturday, August 6th. Click here for a copy of the flier that includes dates for fun events through December 2022. Mark your calendar now!

PYAA T-Ball, Baseball & Softball Registration - Plano Youth Athletic Association (PYAA) sponsors many options for kids of all ages to play ball. Click here to go to their website to review the options and register.

If you have any questions, please email pyaaonline@outlook.com

University of Illinois Extension - Workshops, clubs and camps for kids Kindergarten through age 18. Find all programs at extension.illinois.edu/dkk/events.

Plainfield United Soccer Club - Serving soccer players from the Plano community, as well as Plainfield and neighboring towns. Boys and girls teams from 7U-19U. Click here for the flier containing exact dates, their website and more information.

Visit the Official Northwestern Soccer Camps website where you'll find more information as well as their registration page. Summer camps available! Click here for a copy of their flier.

Join Cub Scouts - Attention boys & girls in grade K-5 - Cub Scout Pack 317 will meet at First Baptist Church at 116 N. Hale Street in Plano. Email information@pack317plano.org. Click here for a copy of the Cubs Scout flyer.

Northern Illinois University STEAM Camps - Online virtual camps for ages 7-18. Explore video game design, rockets, kitchen chemistry, sci fi writing and other STEAM topics. Click here for the website.

Spirit Cheerleading - Their mission is to promote and encourage the values of teamwork, learning, confidence, dedication, health, exercise and sportsmanship through the sport of cheerleading & dance. Click here for the the Spirit Cheerleading website.

Volunteer at the Plano Community Garden - The Plano Community Garden helps supply food to the Kendall County Community Food Pantry. You can provide food to the community by watering, weeding, harvesting and planting plots.
SCHOOL-RELATED EVENTS
K-12 Back to School Immunization Clinics - The Kendall County Health Department will offer shot clinics, by appointment only, on various dates throughout the summer. For more information, click on this link. Don't wait to make an appointment; students will be excluded from school if shots and records are not current.

August 6 - Back-to-School Bash (mark your calendar, more information to follow)
Plano School District will have early dismissals on the following dates during the 2022-23 school year:
September 16, 2022

October 27, 2022

December 22, 2022

February 17, 2023

March 17, 2023

April 28, 2023
Early Dismissal Times are to be determined:
PH Miller School (PK-1) –

Centennial School (2-3) –

Emily G Johns School (4-6) –

Plano Middle School (7-8) –

Plano High School (9-12) –
Please mark your calendars for these early dismissal dates and times. Click on this link to access the entire school calendar, which includes dates that school is not in session and all of the information that is provided above.
FREE MEALS/FOOD & CLOTHING PANTRY INFORMATION
FREE Drive-Thru Satellite Food Pantry - The next FREE food pantry date is July 15th. Click here for a copy of the flier. The pantry is normally held the third Friday of each month from 6-7:30 PM at the First Lutheran Church of Plano located at 200 N. Center Street in Plano. Open to everyone in need. Bring your food pantry ID or, if you don't have one, you will be easily issued one on the spot. Note: This is the same food pantry that was formerly located at PH Miller/Bus Barn.

Kendall County Community Food Pantry - Drive-thru every Thursday from Noon-6 PM. Bring your food pantry ID to 208 Beaver Street in Yorkville. Email info@kccfp.org for eligibility information.

Micro Food Pantry - The First Lutheran Church of Plano offers a micro food pantry on the Clark Street entrance of the church, which is located at 200 N. Center Street in Plano. Those in need of a few emergency meals or items to help for a few days are welcome to stop by anytime 24/7.

St. Mary's Mobile Food Pantry - Dates, times and locations vary. No ID or proof of income required. St. Mary's is located at 901 N. Center Street in Plano.
GENERAL INFORMATION FOR OUR STUDENTS/FAMILIES
EMPLOYMENT OPPORTUNITIES
Plano 88 is now hiring for school bus drivers.

Will train qualified applicants and drivers may qualify for benefits. Perfect for parents or grandparents who wish to work when students are in session.

Please call Transportation Coordinator Rod Hill at 630/552-8980. Click here for a copy of the flier.

District 88 also has positions available for food service, custodial and recess aide substitutes. Work when you can and when you want!

Plano School District advertises various employment opportunities on the district website. Please click here to go directly to the employment page to view all current postings in the district.