Mrs. Abby Alvarez
Director of Assessments and English Language Learning
Director de Evaluaciones y aprendizaje de idioma inglés
aalvarez@plano88.org
(630) 552-8978
BILINGUAL PARENT WORKSHOPS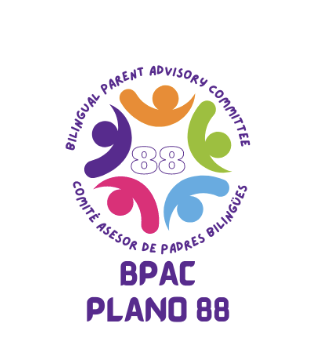 Plano Community Unit School District #88 Presents:
Dr. Ferney Ramirez (presentation will be in Spanish):
Popular psychologist, Ferney Ramirez, shares the parenting strategies that will help students be responsible and make positive choices around their education. Dr. Ramirez will present workshops to help parents/guardians gain a better understanding of how to:
Build a strong relationship with your children

Stimulate development of academic skills

Create an environment that will best support students' academic success
August 15th: Reconnected Families: A new approach to authority and leadership
September 12th: Back to normality
October 24th: Why the Depression and Suicide?
November 14th: "The power of influence"
January 9th: "Motivation and school success"
February 13th: "Who's in charge in this house?"
March 13th: "The family and the school as agents of change"
April 24th: "Confused adolescence"

Location: Emily G. Johns School 5pm-7pm
430 Mitchell Dr.
Plano, IL 60545
*Additional dates and topics will be announced. Topics are subject to change. A registration link will be shared a week prior to each event.