EDIT MAIN
Plano Community Unit School District No. 88 Virtual Backpack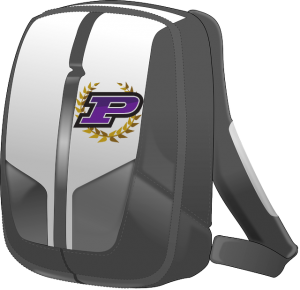 Plano Community Unit School district is proud to present our "Virtual Backpack" for distributing information from non-profit organizations, intergovernmental agencies and business partners. Approved flyers from these organizations will now be available from the district website. This will not replace all paper items sent home with our students, but it will help reduce the amount.
Any organizations that wish to submit information to the Virtual Backpack may do so by emailing a PDF to Plano Community Unit School District #88 at adminoffice@plano88.org. Please include a contact name, phone number, requested dates of posting, title for the backpack listing, grade level, and any other pertinent information regarding the posting.
Materials posted on this page are the responsibility of the organization represented and endorsement by Plano Community Unit School District #88 is neither direct nor implied.
General Information for Our Families
General School Information, including start and dismissal times, early dismissal times and open house dates. Click here for English version and click here for Spanish version.
Free Citizenship Classes - Multi-level English and Spanish classes. Tuesdays, September 10-November 26 from 6-8:30 PM at United Church of Sandwich.
Spirit Cheerleading - Two sessions per school year, includes uniform, for grades PK-8. Low cost and commitment, only one day per week. Register at www.spiritcheerleading.org
Lyon Farm in Yorkville - Each year the Kendall County Historical Society holds special events at the Lyon Farm which draw visitors from all over. The farm is only open to the public during these special events, but if you are interested in using the farm on other dates please contact them for more information.
Family Focus offers an after-school program for students in grade 9-12 at Plano High School. The program offers homework help, enrichment activities, teambuilding, field trips, college visits, community service projects, archery club, photography projects, a light dinner and more! Forms are available at Plano High School or contact Violet Flores. Click here for the English flier and here for the Spanish flier.
Parents and students are invited to check out Frankie's Guide to Fire Safety at https://www.adtsecurity.com/fire-safety-guide/ for fire safety tools, potential hazards in your home, a safety quiz, tips on preparing your own fire safety plan for your home and more important information. Click here for a NEW resource that provides a visual description of the typical timeline of a house fire. It shows how quickly a fire spreads and how much time a typical family has to evacuate from the moment a fire ignites. The timeline delves further into the leading causes of home fires as well as the percentage of homes that had an operable smoke alarm when a home fire fatality occurred. Check out this link that serves as a necessary reminder of how important it is to have your home equipped with all necessary fire prevention equipment and to have an evacuation plan in effect.
Paramount School of the Arts. Now enrolling for Spring classes. There are over 50 classes for ALL AGES in dance, theater, music and visual arts. Register today or for more information, visit paramountschool.com
Cozy Corner Kennel - Located at 2013 Beecher Road in Plano, Cozy Corner Kennel is accepting donations for its dog rescue program.
Fall/Winter
December
Beauty and the Beast - Now-January 19, 2020 at the Paramount Theater in Aurora. Tickets available at paramountaurora.com or by calling 630/896-6666
Breakfast with Santa - Saturday, December 21, 2019 from 9-11 AM at Hillside Rehab and Care at 1308 Game Farm Road in Yorkville. Visit with Santa and enter the Christmas Coloring Page Contest.
January 2020
Bridge Bust - Saturday, January 11 from 8 AM-1 PM at Cross Lutheran School in Yorkville. Sponsored by the University of Illinois Extension Office. This fun, challenging annual event tests bridge-building prowess, and encourages math, engineering, design and teamwork skills. Space is limited, register at go.illinois.edu/bridgebust4Hdkk
Beauty and the Beast - Thru January 19, 2020 at the Paramount Theater in Aurora. Tickets available at paramountaurora.com or by calling 630/896-6666
February 2020
March 2020
April 2020
Stomp - April 10-12 at Paramount Theater in Aurora. Tickets available at paramountaurora.com or by calling 630/896-6666
Employment Opportunities
Plano School District advertises various employment opportunities on the district website. Please click here to go directly to the employment page to view all current postings in the district.
The US Census Bureau is recruiting for the 2020 census. There are jobs available within our community. Anyone receiving state assistance is allowed to work for the census without losing their benefits. The lowest paying position in our area is $19.50/hour. This is an opportunity for stay at home moms, anyone recently laid off, between jobs, or needing extra income. Click here to email the recruiter for more information.
Dickson Valley Ministries in Newark is hiring cooks and kitchen helpers. Weekend hours available in a safe, professional, fun and encouraging work environment. Contact Lon at 630/553-6233, ext. 701 or Email for more information