EDIT MAIN
Plano Community Unit School District No. 88 Virtual Backpack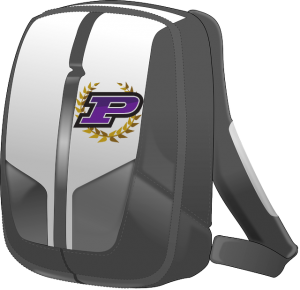 Plano Community Unit School district is proud to present our "Virtual Backpack" for distributing information from non-profit organizations, intergovernmental agencies and business partners. Approved flyers from these organizations will now be available from the district website. This will not replace all paper items sent home with our students, but it will help reduce the amount.
Any organizations that wish to submit information to the Virtual Backpack may do so by emailing a PDF to Plano Community Unit School District #88 at adminoffice@plano88.org. Please include a contact name, phone number, requested dates of posting, title for the backpack listing, grade level, and any other pertinent information regarding the posting.
Materials posted on this page are the responsibility of the organization represented and endorsement by Plano Community Unit School District #88 is neither direct nor implied.
General Information for Our Families
Nicor Gas offers bill payment assistance to support Nicor Gas residential customers who have past-due balances and may be affected by the ongoing COVID-19 pandemic. In many instances, this is the first time families are experiencing financial hardship and are not sure where to turn for help. Nicor Gas believes every family deserves affordable and reliable energy. Click here for a copy of the flier with more information.
Families must take action to extend SNAP benefits that expire at the end of October 2020. If you receive a renewal notice from the IL Department of Human Services (DHS) in September, you must submit documents to continue receiving benefits in November. Your benefits may be canceled if you do not submit a renewal.If you need assistance completing your renewal or have questions, reach out to our SNAP Team at 844-600-7627. Click here for more information and important contact information.
The Institute of Reading Development has announced their Fall Reading Programs. These online programs help kids grow into stronger students who love reading. Click here to access an informative flier about the program or check out their website at www.readingprograms.org/fall
Parents and students are invited to check out Frankie's Guide to Fire Safety at https://www.adtsecurity.com/fire-safety-guide/ for fire safety tools, potential hazards in your home, a safety quiz, tips on preparing your own fire safety plan for your home and more important information. Click here for a NEW resource that provides a visual description of the typical timeline of a house fire. It shows how quickly a fire spreads and how much time a typical family has to evacuate from the moment a fire ignites. The timeline delves further into the leading causes of home fires as well as the percentage of homes that had an operable smoke alarm when a home fire fatality occurred. Check out this link that serves as a necessary reminder of how important it is to have your home equipped with all necessary fire prevention equipment and to have an evacuation plan in effect. Check out this link to access a recently published resource guide to help return a house that has suffered fire damage back into a loving home. Finally, this link provides educational and fun activities to help students learn about fire safety.
Spirit Cheerleading - Their mission is to promote and encourage the values of teamwork, learning, confidence, dedication, health, exercise and sportsmanship through the sport of cheerleading & dance.
Lyon Farm in Yorkville - Each year the Kendall County Historical Society holds special events at the Lyon Farm which draw visitors from all over. The farm is only open to the public during these special events, but if you are interested in using the farm on other dates please contact them for more information.
Cozy Corner Kennel - Located at 2013 Beecher Road in Plano, Cozy Corner Kennel is accepting donations for its dog rescue program.
Activities
Employment Opportunities
Plano School District advertises various employment opportunities on the district website. Please click here to go directly to the employment page to view all current postings in the district.